Pool rebuild - update August 2021
13 Aug 2021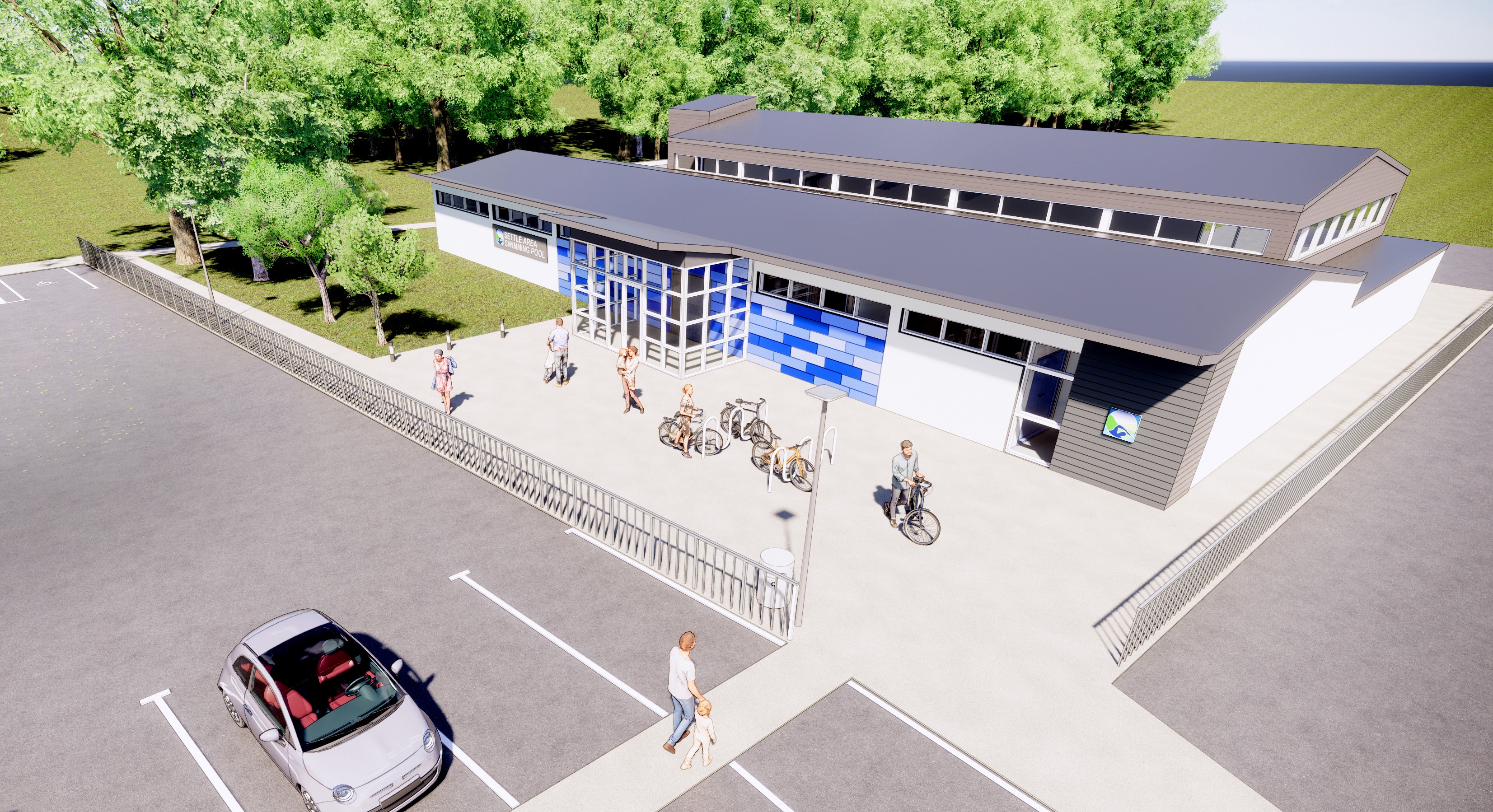 Plans for a major rebuild at Settle Area Swimming Pool have taken a number of big steps forward over the past few months, despite all the difficulties arising from the impact of Covid 19 regulations.
Tenders for the construction work have been received from a number of potential contractors and discussions are now taking place with a preferred contractor with the aim of work taking place over the autumn and winter.
It had been hoped that work on the first major rebuild since the pool was constructed in 1974 would have started by now, but rocketing building costs as Covid restrictions have been lifted meant that the initial quotes from potential contractors came back far higher than the £650,000 originally estimated. Detailed discussions have helped reduce the initial estimates, without any loss of quality and at the same time work has been undertaken to find additional sources of funding.
The new build will include a flexible dry-side area, suitable for health and wellbeing activities, including exercise classes and events. The changing facilities will be modernised, based on a cubicle and locker model – with additional facilities for families and disabled users. There will also be new shower and toilet facilities. The reception area will also be extended with catering and a viewing area.
The principal sources of funding remain the funds built up by the pool over many years, most recently supplemented by the highly successful charity shop in Duke Street; the funds generated by the Friends of Settle Swimming Pool; together with support from Craven District Council and a major national sporting body. A number of different bodies have now either agreed to make grants or long term low interest loans, or are in the process of doing so and the trustees aim to make a final decision to go ahead by early September.
Chair of Trustees Pat Taylor said: "the pool was created over 40 years ago thanks to the efforts of the local community. The people of Settle have continued to support the pool and it is thanks to all their efforts that we are now in a position to plan for a programme of work that will make the pool a major asset for the next generation. We have had  some serious difficulties but have worked hard to keep costs down and to raise the additional funds. I am very hopeful that in the next few weeks we will get over the line and start work on a project of which the town can be proud."