Settle Pool forced to closed after storm Arwen damages roof
28 Nov 2021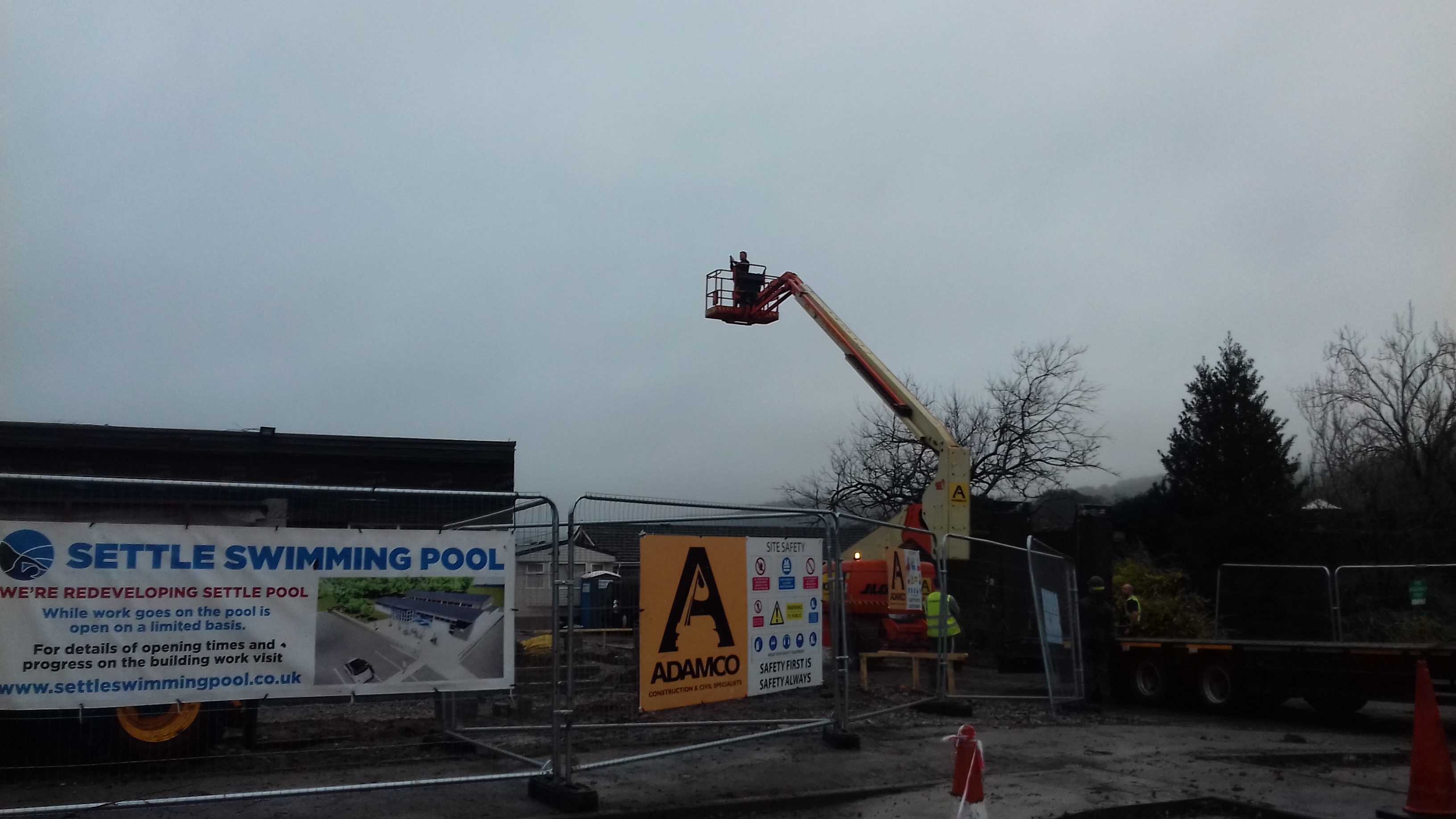 Settle Swimming Pool was among the buildings in Craven damaged in storm Arwen in the early hours of November 27. A substantial amount of damage was done to the pool roof and as a result the pool will remain closed into the New Year.
Major redevelopment work is taking place at the pool at present and, whilst some damage was done to the building site, work was able to resume later in the week.
The roof damage, which was not connected to the building work, has led to water damage to the ceiling and some leakage onto the pool cover. The pool was closed on Saturday November 27 as soon as the extent of the damage was recognised. Classes, private hire and public sessions have all been cancelled until further notice.
The pool had been operating on a reduced timetable with temporary changing arrangements whilst the redevelopment takes place and it had been hoped to keep it open for most of the building work which is due to be completed early next summer.
The building is fully covered for insurance purposes and discussions are now taking place with the insurance company.