A sad tribute to Councillor Richard Welch
25 Jan 2021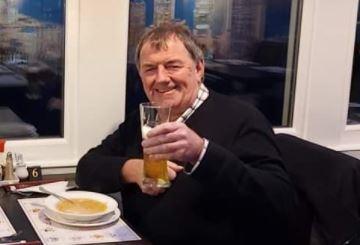 Everyone associated with Settle Area Swimming Pool will be sad to learn of the recent death of Cllr Richard Welch. Richard was a strong supporter of the pool for many years.
Pat Taylor, Chair of Trustees says:
Richard was indeed a loyal supporter of the pool along with many other local causes. My first contact with him was calling into his shop to barter for bits of furniture but also to get his take on local affairs!
He has served as a trustee of both the pool itself and The Friends of Settle Swimming Pool. He would always speak up in support of the pool, whether on the county council, the district council or simply in conversation with residents and local businesses. He was a man of strong views, some of them undoubtedly controversial but no one could doubt his unshakeable commitment to this area and its people.