FREE SUPERFAST WI-FI FOR POOL USERS
15 Nov 2023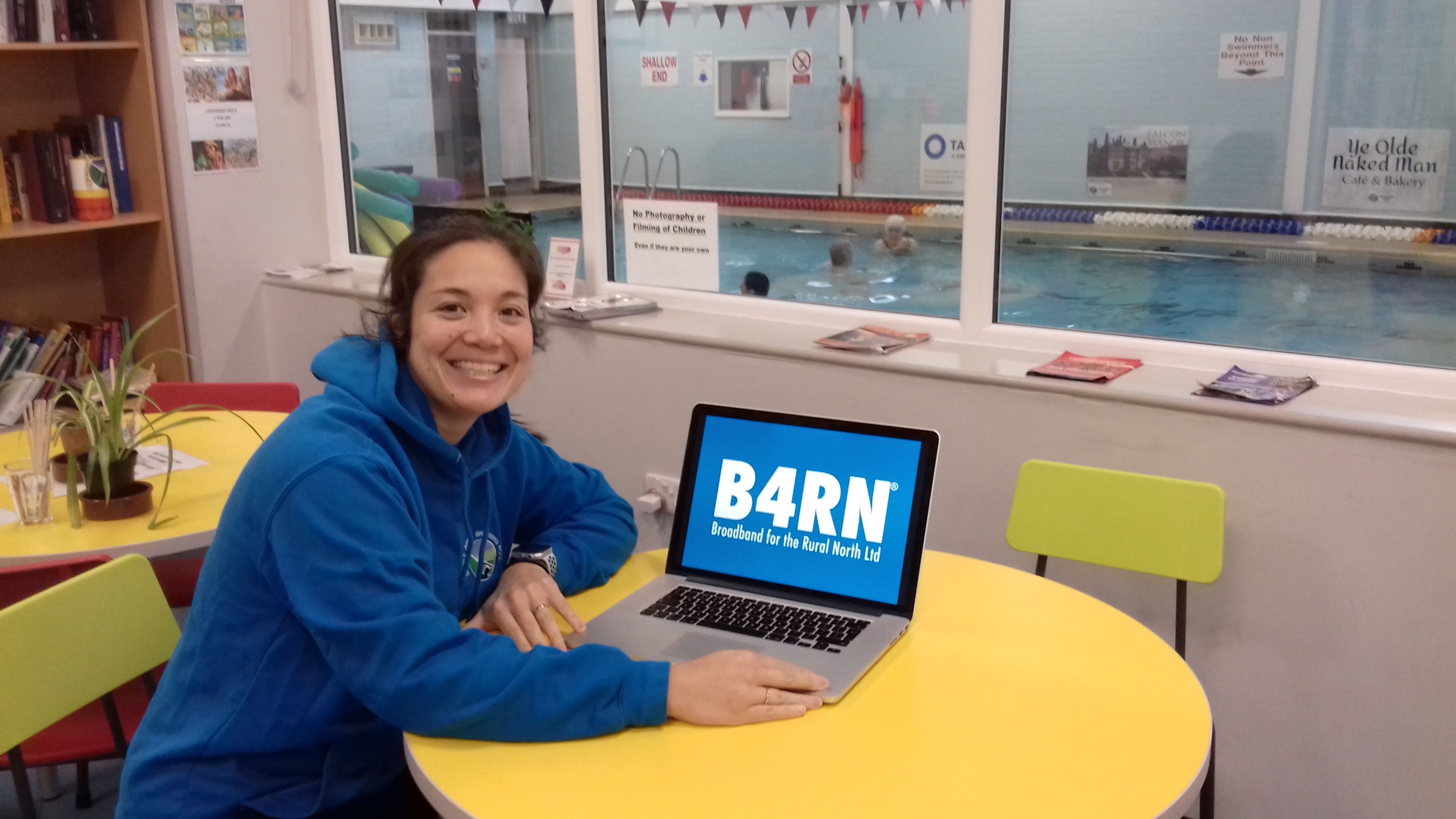 Settle Pool is now connected to the world's fastest rural broadband.
Customers can get free wi-fi access simply by scanning the QR code on the noticeboard at the pool café or by logging on to the network using the password 'swimming'.
It's clear from the photo how happy our Centre Manager Tash Ward is with the new internet connection.
The link to Broadband for Rural Networks - B4RN - was made in mid-November when a fibre optic cable was laid under the fields between the pool and the nearby hamlet of Stackhouse - the nearest  point where B4RN was already installed.
Pool staff are now using B4RN for all back office work. This includes monitoring progress on children's swim lessons, processing customer accounts and taking payments, and managing content for our social media feeds, booking system and website.
B4RN - pronounced barn - is a community benefit society, established in 2011 to bring world-leading full fibre broadband speeds to underserved rural areas . It has won numerous awards and featured in media reports highlighting the fact that remote rural areas served by B4RN can match broadband speeds normally only found in places like the financial districts of big cities. It began in North  East Lancashire is now spreading into the Yorkshire Dales and Cumbria.
You can read more about B4RN on https://b4rn.org.uk/